ChronoPoints
Laser Scanning History
ChronoPoints is a component of the SENSEable Design Lab at the University of Central Florida's IST, School of Modeling, Simulation & Training dedicated to digitally documenting historically significant structures and artifacts. Our mission is to record a structure's "life history" through the capture of digital data and by contextualizing it through contemporaneous photographs, documents, and oral histories of individuals associated with the artifact or building.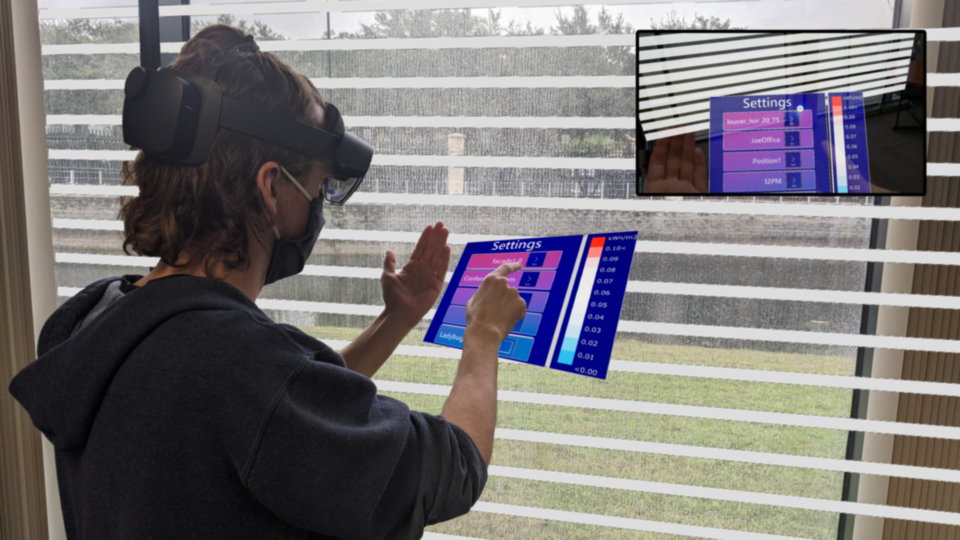 Retraining Built Environment Retrofitting Problem Solving Skills with Augmented Reality
A National Science Foundation Project
Emerging Augmented Reality (AR) and Building Information Modeling (BIM) technologies can be integrated to potentially increase human performance by improving the retraining of construction workers for retrofitting and repurposing buildings. A widely recognized problem is the growing population of displaced construction and maintenance workers due to automation and artificial intelligence. Additionally, the U.S. demolishes and replaces one billion square feet of building stock with new structures, with the impact of the waste produced and its environmental cost. Retrofitting construction projects are gaining in popularity because they increase a structure's lifespan, preserve historic elements, and minimize waste. This project addresses these critical needs by studying how to help workers transfer trade skills and effectively increase their problem-solving skills for retrofitting and repurposing building structures.
A novel interdisciplinary approach explores how AR devices can superimpose BIM visual information to gain a better and safer understanding of retrofitting and maintenance issues. We hope this will pave the way for broad use and adoption of AR and BIM to solve building retrofitting and maintenance challenges and improve workforce capabilities.
Documenting and Triaging Cultural Heritage (DATCH)
A National Endowment for the Humanities Project
The Documenting and Triaging Cultural Heritage (DATCH) project will develop prototype open-source software for field assessment and documentation of built and movable cultural heritage using mixed reality hardware with or without network connections. It will permit real-time overlay comparisons of cultural heritage against earlier documentation while also enabling the creation of new scaled drawings using gestures, even in field situations with no network connections. When network connections are available additional features such as video calls with specialists and data sharing with management systems will be enabled. DATCH will aid rapid needs assessments of cultural heritage in conflict situations, ongoing assessments of cultural heritage in the field, and enable fieldwork across multiple disciplines.